Motivating and rewarding employees, channel partners, or agents are a must in today's competitive marketplace. It demands novel ideas to incentivize them. It calls for unique experiences that will wow them with unexpected touches.
RA can assist our clients in doing just that - developing the overall concept and launching the program. Our services include planning and preparation, sourcing unique locations, crafting unique itineraries, pre-trip visits/arrangements, onsite guides to follow through, and post trip evaluations. Our values come through in the crafting of ideas, the details in planning, and the flawless execution, to leave our clients with peace of mind and satisfaction.
We also provide customized tours for the public, be it religion institutions or special interest groups. These tours include:
Church gatherings, camps, events, or religious tours
Educational tours for student groups
Specialized Golfing trips
Wine tastings or gourmet tours
Adventure tours
Missions or experiential trips
Wellness programs, including health and spa treatments
Cruises - specialized holiday on high seas
Besides land tours, we also organize holidays on cruises. It makes travel simple, and participants can be enriched and relaxed with the many specialized programs that we provide. They get to enjoy the luxury of oceanfront accommodation, and view the gorgeous sunrise while being enveloped by sea breezes. Some of our activities and events on cruises are:
Relationship enrichment classes
Spiritual awakening sessions
Dinner and Dance
Sales channel incentives
Customer appreciation programs
Special meetings
We organize conference/convention in Singapore as well as outside of Singapore. Some of these are professional and technology; others are leisure or religious purpose. We have good team and partners who specialize in this; starting from planning to execution. We handle various conference sizes, from few hundreds to few thousands.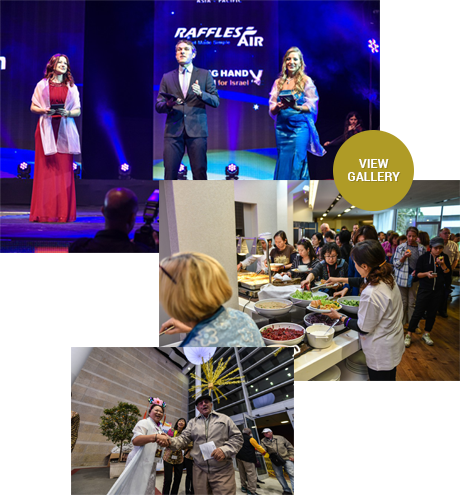 YOU MAY ALSO CONTACT US AT
+65 62222 777